Young Artists Development Program
The Calgary Pro Musica Young Artists Development Program (YADP) is intended to discover, nurture and promote young Calgary musicians.
The resources of Calgary Pro Musica (CPM) allow us to offer unique opportunities in individual instruction, performance and career development for emerging musicians in Calgary.
2019 Program – Deadline May 15, 2019
2019 Young Artists Development Program Overview
Young Artists Development Program Application
We are looking for players with outstanding talent and a serious commitment to developing themselves as well-rounded musicians.
Participants in the Program receive:
exclusive instruction from the prestigious CPM visiting artists,
be presented in a fully sponsored and publicized CPM concert,
prepare and perform a series of school concerts with CPM Artistic Director and
receive valuable career development instruction
scholarship support to the winning individuals or pre-formed ensemble. Scholarships will be used to fund the student's regular individual instruction.
Depending upon the audition results, there will be 2 to 6 students in the program per season.
Education Advisor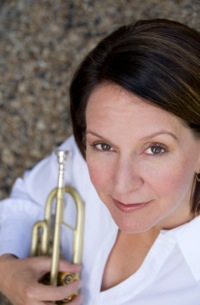 Samantha Whelan Kotkas M. Music, B. Music
Born in Canada, raised in Africa and educated in Calgary and Houston,Samantha has been praised for creating truly unique and totally engagingmusical experiences. She currently lives in Calgary and is the second trumpetplayer in the Red Deer Symphony.
As a Teaching Musician for the National Arts Centre of Canada she has performed her trumpet for over 3000 students a year since 2005. In September 2010 Samantha was appointed the position of education advisor for the Calgary Pro Musica society, one of the leading chamber music presenters in Canada.
In February 2010 Samantha joined George Zukerman and Daniel Bolshoy in Nunavut, Canada for an exciting tour of the North. She joined George Zukerman again in April 2011 for a tour of Canada's Northwest Territories. Her high energy and fun filled performances have made her a crowd favorite for small and large audiences alike.
If you would like to know more about Samantha Whelan Kotkas please visit her website at Storyfair.