Tyrannosaurus Sue: A Cretaceous Concerto Family Concert
A powerful portrayal of the life and times of a Tyrannosaurus Rex named Sue
Talmon Hertz Legacy Series
February 4, 2018 – 1 p.m. or 3:30 p.m.
Performers
Samantha Whelan Kotkas, narrator
Bruce Adolphe, composer
Claude Lapalme, conductor
Dean Bareham, Puppeteer
and an ensemble of some of Calgary finest musicians
About Tyrannosaurus Sue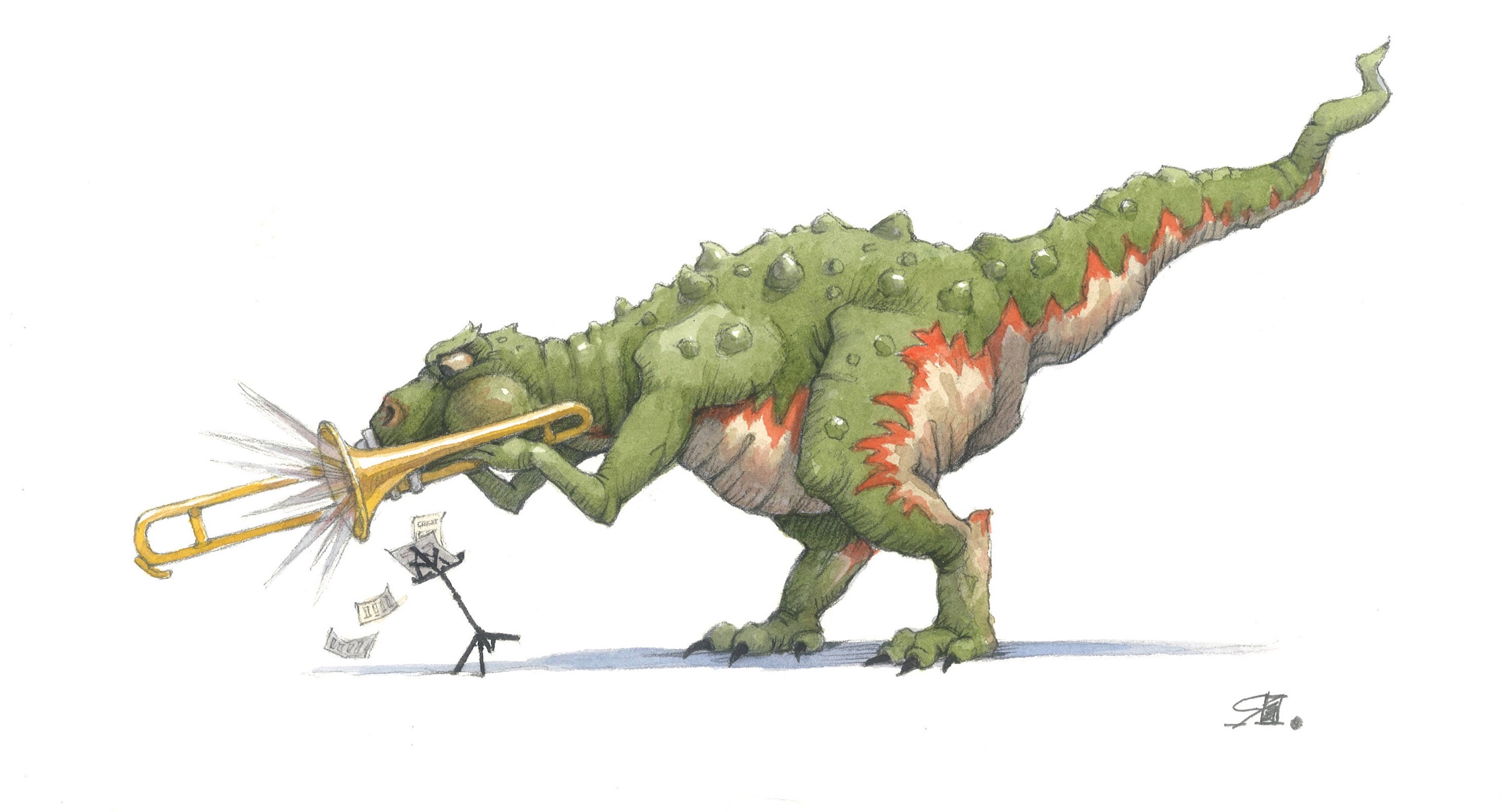 Travel back in time to before smart phones, before zippers, before umbrellas, before spoons…even before humans! Let's travel back to when dinosaurs roamed the earth. A Cretaceous coming of age story, follow Sue, the world-famous T-rex, on her journey from birth to old age. Searching for food, chasing a Parasaurolophos, battling a Triceratops, it's an action-packed musical adventure set 70 million years ago!
Recommended for children aged 5 to 12 but created with the entire family in mind.
Activities
Come early to visit the craft room and other activities one hour before each show.
Stay after for a free cookie reception.
---
Concert Co-Sponsor
Nulli – Identity Management
---
Buy tickets