POSTPONED
St. Lawrence String Quartet
St. Lawrence SQ celebrates 30thAnniversary
Masters Series 5
April 26, 2020 – 7 p.m.
April 27, 2020 – 7:30 p.m.
Program
Haydn: Quartet in C Major, Op. 76, No. 3 "Emperor"
R. Murray Schafer: Quartet No. 3 (1981)
Beethoven: Quartet in C-Sharp Minor, Op. 131
Performers
Geoff Nuttall, violin
Owen Dalby, violin*
Lesley Robertson, viola
Christopher Costanza, cello
*Former SLSQ violinist Scott St. John has graciously agreed to reunite with his former colleagues during Owen Dalby's paternity leave
About the St. Lawrence String Quartet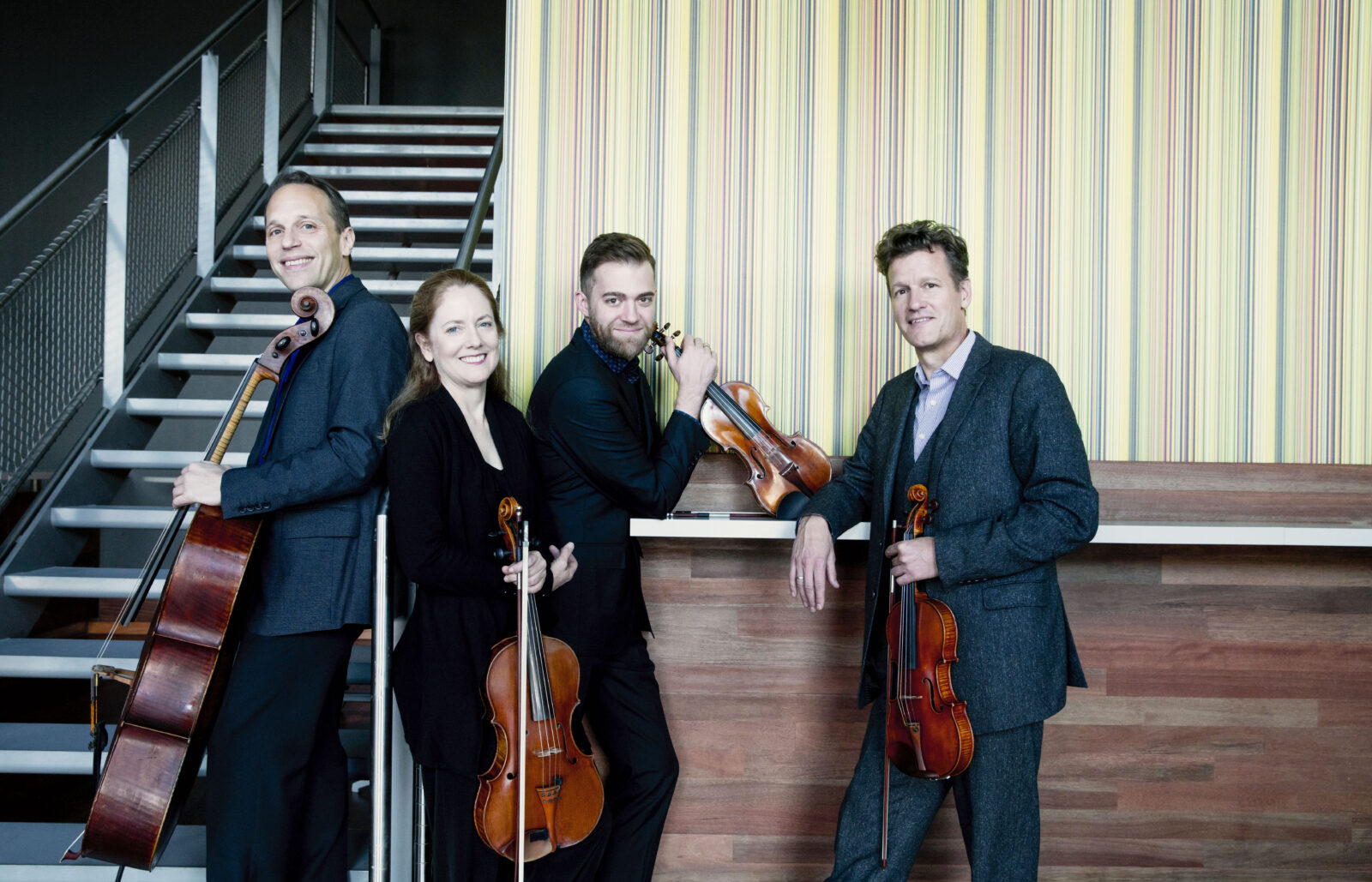 "Modern…dramatic…superb…wickedly attentive…with a hint of rock 'n roll energy…" are just a few ways critics describe the musical phenomenon that is the St Lawrence String Quartet. The SLSQ is renowned for the intensity of its performances, its breadth of repertoire, and its commitment to concert experiences that are at once intellectually exciting and emotionally alive. Fiercely committed to collaboration with living composers, the SLSQ's fruitful partnership with Adams, Jonathan Berger, Osvaldo Golijov, and many others has yielded some of the finest additions to the quartet literature in recent years. Established in Toronto in 1989, the SLSQ quickly earned acclaim at top international chamber music competitions and was soon playing hundreds of concerts per year worldwide.  Calgary Pro Musica is proud to help celebrate the quartet's 30thAnniversary
---
Concert Co-Sponsors
Louise & Marlin Moore
Dr. Ronald Dougan
Netherlands Investment Company of Canada Ltd.
---