Join us for our 43rd season and discover the wonders of world-class chamber music. Compelling ensembles and imaginative programming make us the best arts value in town and we are honored to welcome you — our appreciative, knowledgeable and supportive audience — to help make these concert series the success they are today.
---
Our next concert
"Discord – Harmony, History and Humanity"
Rolston String Quartet
October 20, 2019 – 8 p.m.
The 2018 recipient and first international ensemble chosen for the prestigious Cleveland Quartet Award from Chamber Music America, Canada's Rolston String Quartet continue to receive acclamation and recognition for their musical excellence. In 2016, a monumental year, they earned First Prize win at the 12th Banff International String Quartet Competition (BISQC). In that same year, the quartet's winnings included Astral's National Auditions and Grand Prize of the 31st Chamber Music Yellow Springs Competition. They were also prizewinners at the 2016 Bordeaux International String Quartet Competition and the inaugural M-Prize competition. This program includes a vivid performance of Steve Reich's seminal work Different Trains with new video by Spanish multimedia artists, Beatriz Caravaggio.
---
CONCERTS
One of Calgary Pro Musica's most exciting and diverse seasons yet; with artists from France, Germany, the United States and, of course, Canada. Highlights of the season include the return of both the St. Lawrence String Quartet and the Chamber music Society of Lincoln Center, the Calgary premiere of the Arod Quartet and a fascinating program of piano and wind chamber works by the Imani Winds and Roman Rabinovich to start the season.
---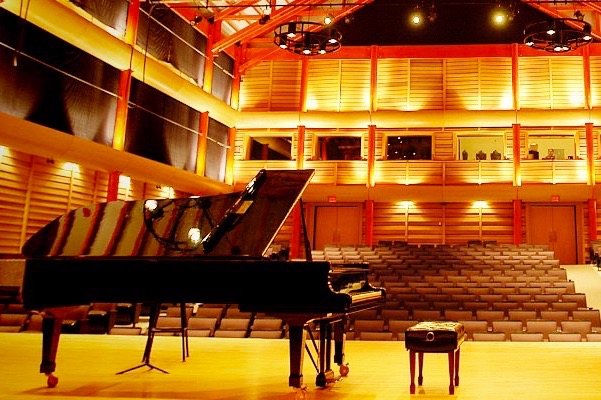 Tickets
Buy tickets and subscriptions to our different concert series right here:
We offer a Masters Series, Horizons Series, Family Concert and Young Artists concerts for you to enjoy. All performances are held in the beautiful Eckhardt-Gramatté Hall at the University of Calgary.
---
News
News and updates from Calgary Pro Music
or receive occasional news and newsletters about Calgary Pro Musica.
---