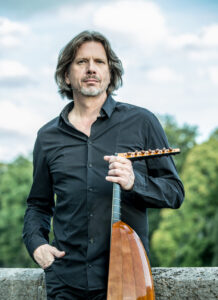 As a special thank you to our loyal subscribers, we are thrilled to present a livestream concert by Joel Frederiksen & Ensemble Phoenix Munich performing their program "Musicians on the Road" on Sunday, July 26 at 11am Calgary time (and rebroadcast at 7pm).
We invite you to click the link below to hear a conversation with Joel Frederiksen and learn more about the music.
 There are two ways to watch this special concert. 
The concert will air LIVE on YouTube from Munich at 11am Calgary time Sunday morning. Since that is quite early, we have arranged to have the concert rebroadcast at 7pm Sunday as well.  The evening rebroadcast, hosted by Stagestream Live, will include an introduction from me, as well as a live chat so we can all share our thoughts during the concert.  You are welcome to watch either one or both of these options.
Option #1 – Watch the concert LIVE on YouTube as it happens from Munich, Germany
When:  Sunday, July 26, 11am Calgary time
Where:  https://youtu.be/kQWRiMaNzM8
Option #2 – Watch a REBROADCAST of the concert on Stagestream Live with Introductions by Dean O'Brien and a live chat.
When:  Sunday, July 26, 7pm Calgary time
Where:  http://stagestreamlive.tv/show/2871
 We are so grateful for the support we have received during the pandemic and hope you will all enjoy this concert.  Wishing everyone good health!
---
2020-2021 Season Announcement Delayed
W would first like to thank all of you for the patience as we continue to deal with the realities of COVID-19.  We never anticipated that it would take this long to announce the details of our 2020-2021 Season, but the situation is evolving and there are several matters that still need to be resolved.  The most crucial issue for Calgary Pro Musica ongong International Travel restrictions to Canada.  The Government of Canada still mandates that all travelers to Canada must quarantine for 14 days.  This affects CPM greatly as so many of our artists are international and there is no information on the date that this restriction will be lifted.
Although the timeline remains uncertain for when our subscriptions will go on sale, please note that subscriber's seats have been saved! When we are able to announce the season (hopefully soon), we will make sure that everyone has ample time to review the season offerings and to decide on renewal packages.
We are discussing all possibilities with our artists, but the season will likely  be a mix of live and online events, depending on the situation in the fall.  Please note that all live events next season will also be live streamed for those that would prefer to experience our concerts from home.
The health and well being of our audience, musicians and theatre staff is of utmost importance.  When the time comes for us to all enjoy live music together again at the Rozsa, we will be ready will the necessary precautions and safety measures in place. Until then, we continue to monitor the situation and will keep you up to date as things progress.
We hope everyone is staying healthy and happy!!
---
Tickets
Buy tickets and subscriptions to our different concert series right here:
We offer a Masters Series, Horizons Series, Family Concert and Young Artists concerts for you to enjoy. All performances are held in the beautiful Eckhardt-Gramatté Hall at the University of Calgary.
---
News
News and updates from Calgary Pro Music
or receive occasional news and newsletters about Calgary Pro Musica.
---