Dear Audience Members:

Due to the ongoing impact of the coronavirus (COVID-19) pandemic, we have made the difficult decision to cancel the remainder of the 2019/20 season. Here is a list of cancelled events.
 •  Joel Frederiksen & Ensemble Phoenix Munich on April 5 = CANCELLED
•  St. Lawrence SQ on April 26 & 27 = CANCELLED
•  Dick Matthews Young Artists Development Program concert on May 4 = CANCELLED
We apologize for the inconvenience this causes.  We are, though, committed to the health and safety of you, our community, and that will continue to be our top priority.  We had hoped we could reschedule our effected spring concerts, but the obstacles have proven to great. The availability of the hall and the fear of continuing international travel bans simply make postponement too unpredictable.
The full extent of the financial impact of these events on Pro Musica is still unknown, but our good fortune and sound fiscal management throughout our history mean we will be here when the pandemic subsides, and we certainly plan to have a full season of concerts starting in the fall. 
On a final note, we hope that you are all staying safe and healthy during this time.  The crisis is disturbing people's lives in many ways either through their health or financially, and we hope that you are managing to stay relatively unaffected.
---
2020-2021 Season Announced
We are pleased to announce our 2020-2021 Season.  It contains an exciting line-up International and Canadian artists.  Check back soon for information on how to subscribe!!
Masters Series
Manhattan Chamber Players
Danish String Quartet
Apollo's Fire Baroque Orchestra
Parker Quartet
Phaeton Piano Trio
Horizons Series
"Dance" – Escher String Quartet & Jason Vieaux, guitar
"Homage to Piazzolla" – Lara St. John, violin, JP Jofre, bandoneón & Matt Herskowitz, piano
"Banff International SQ Competition Winner" – Viano String Quartet
---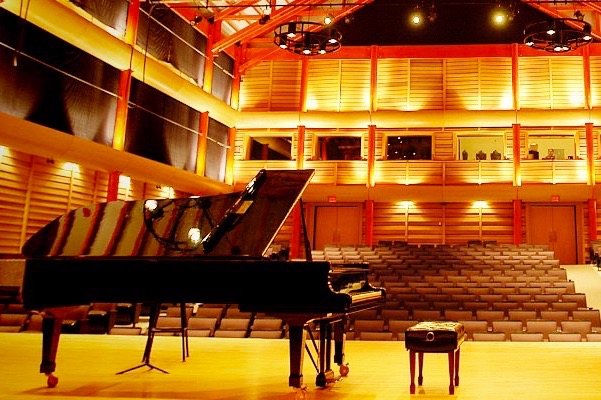 Tickets
Buy tickets and subscriptions to our different concert series right here:
We offer a Masters Series, Horizons Series, Family Concert and Young Artists concerts for you to enjoy. All performances are held in the beautiful Eckhardt-Gramatté Hall at the University of Calgary.
---
News
News and updates from Calgary Pro Music
or receive occasional news and newsletters about Calgary Pro Musica.
---